Project Details
Detect It - The Real Fake Geiger Counter
A geiger-counter-like meter that allows the wielder to 'detect' anything while secretly controlling the readout with their finger. The detector's label is customizable, so one can detect anything: BS, engrams, mansplaining, etc. The careful viewer will note that readout goes above 100%.
Consider
Many people, especially today, assume that digital devices are objective and infallible. Is this trust misplaced?
Technical notes
The meter is controlled by measuring the user's finger pressure on the screen, then mapping it to the meter readout and the randomized 'tick' sounds.  For devices without pressure-sensitive screens (iPhone 6 and prior), I map radius of the touch to the meter readout via a curve-fitting polynomial equation.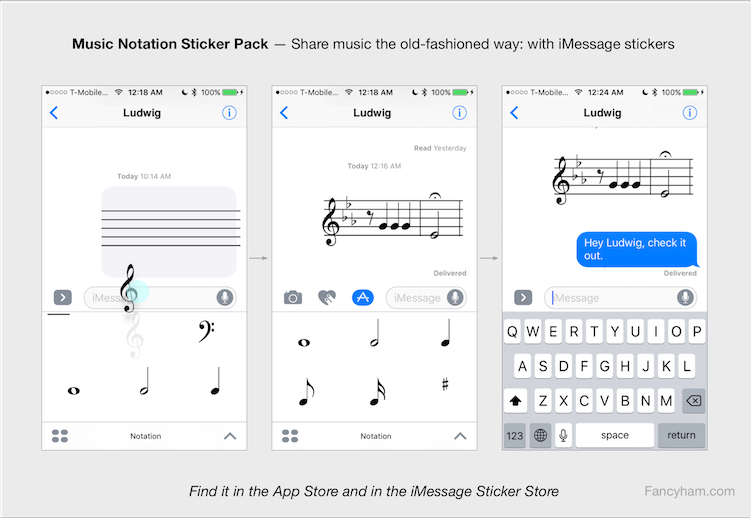 Musical Notation Sticker Pack for iMessage
Created for a musician friend, this musical notation sticker set lets you create and send musical notation within Apple's ubiquitous chat app.
Technical notes
Stickers are big business in messaging apps, allowing users to decorate personal chats with virtual illustrations and animations. I noticed that unlike other messaging apps such as Line, WhatsApp, Facebook, etc., iMessage's stickers can be placed arbitrarily on the screen. Leveraging this unique feature, I created a library of notes and musical notations that can be placed on a musical staff.